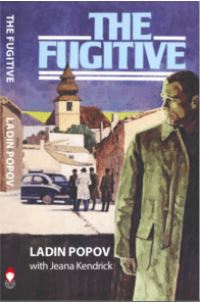 T

ORTURED FOR HIS FAITH
The true story of Pastor Haralan Popov's Christian courage and miraculous survial during 13 years of torture in Communist prisons for his faith.
"A man of God disappeared into Communist prisons . . . thirteen years later a spiritual giant emerged."
THE FUGITIVE
The incredible story of Pastor Ladin Popov, who was arrested by the Communist Bulgarian Secret Police in 1948, days after the arrest of his brother Haralan.
Following an infamous show trial of 15 pastors, Ladin was imprisoned for his faith for five years. After his release, he became a fugitive, harassed by the secret police for 15 years until his eventual escape into Sweden with the help of his brother's children.