Editor and Award Winning Author of International Suspense and Nonfiction.
Kendrick is also an editor and writer with Door of Hope International. Her non-fiction projects there include the 2005 and 2018 revised editions of the bestseller Tortured For His Faith as well as the 2020 revised edition of The Fugitive.
In the '90s, she became Door of Hope International's communications director and managing editor overseeing the quality and on-time production of its USA and Canadian publishing.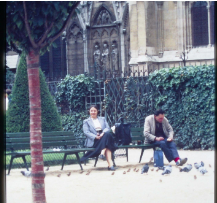 She and her husband Jeff co-directed Door of Hope International's literature distribution into Eastern Europe in the '80s, traveling extensively throughout Europe. Those visits in part inspired her suspense novels.
SUSPENSE
St. Abient Run
The Paris Conspiracy
The Last Bridge across Mostar
NONFICTION
MEMOIRS OF A BIBLE SMUGGLER
When she isn't at work on one of her novels or other books, Jeana likes to read, garden and bake.